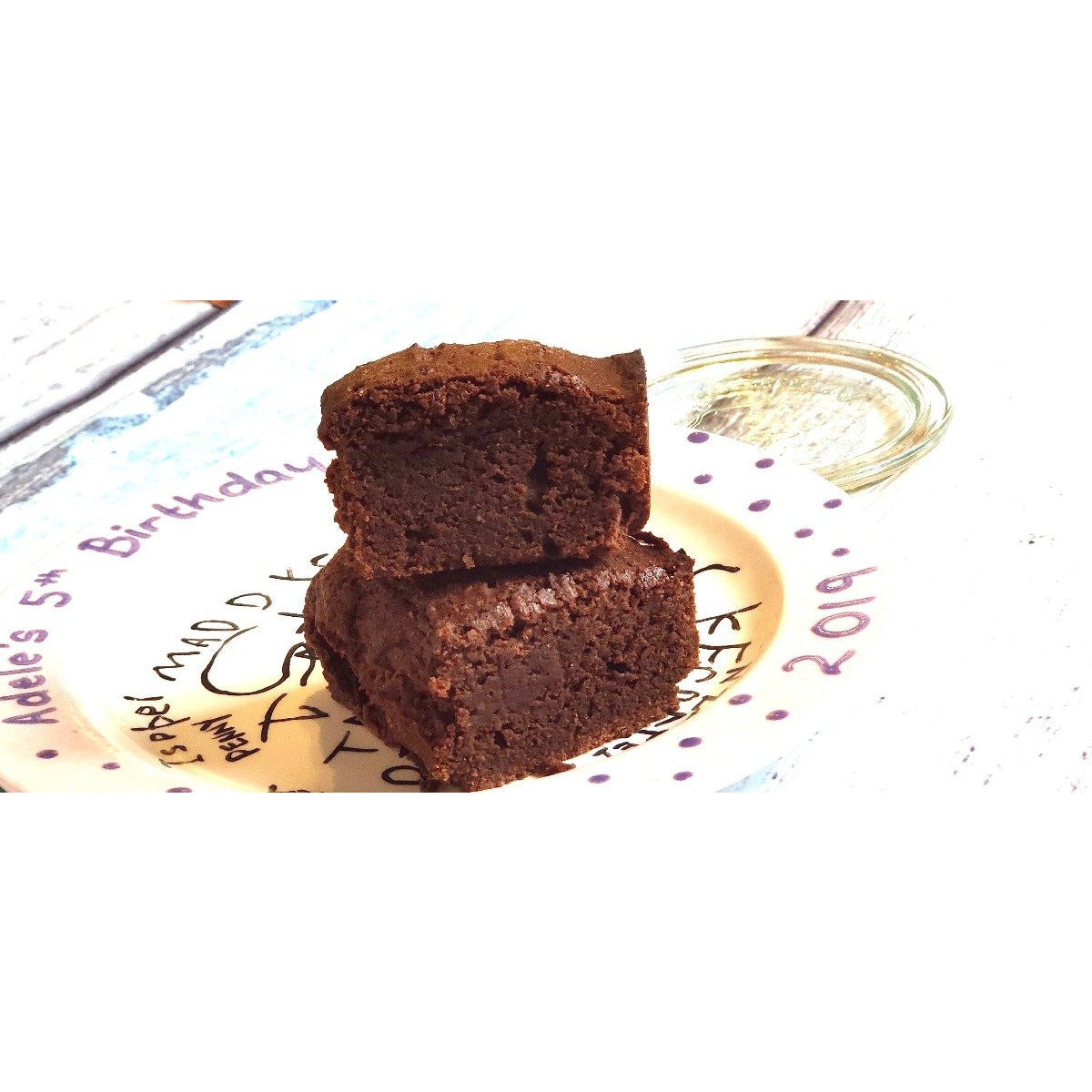 Keto Chocolate Fudge Brownie Mix - | Farm Girl
Keto brownies sound like an oxymoron, but they're totally a thing! And they're delicious. Farm Girl Chocolate Lovers Keto Brownie Mix is specially formulated for those on the keto diet, but it's also gluten-free, sugar-free, and dairy-free. So whether you're following a keto diet or you have food allergies, this brownie mix is for you! And because it's made with only six simple ingredients, it's super easy to make. Just add water, oil, and eggs (or your favorite vegan substitutes) and bake! You'll have rich, fudgy brownies that are totally indulgent without the guilt. So go ahead and indulge your dark desires with Farm Girl Chocolate Lovers Brownie Mix. Your secret is safe with us!
NO JUNK: - Our mixes are organic, non-GMO project verified, and kosher – and they're loaded with healthy, ethically sourced ingredients.
%95 Less Sugar:  - With 95% less sugar than traditional baking mixes, these sweet treats are perfect for those on a ketogenic diet only 1.1 g of net carbs per serving.
Easy to Make: -  just add eggs and oil to bake ready in under 20 min
Vegan Friendly: - Just replace the eggs with some of your favorite plant-based ingredients and enjoy. So go ahead and indulge in a little bit of Farm Girls magic – your taste buds will thank you!
Makes About 12 Brownies
Nutritional
Ingredients
Coconut Flour, Almond Flour, Farm Girl Sugar Replacer, (Non GMO Soluble Tapioca Fiber, Enythritol,Inulin, Stevia,Thaumatin, Natural Flavour), Cocoa Powder, Sea Salt, Tapica Starch, Cellulose Gum, Ismaltose.
Keto Chocolate Fudge Brownie Mix - | Farm Girl
Delicious
My picky husband loves these brownies
Bon mais pas la texture de Brownies
J'ai aimé le goût chocolaté et la facilité à faire. Par contre ce n'est pas ce que je recherchais comme texture.
Amazing
Love the brownies, glad i could find some sweets for diabetics
Keto Fudge Brownies
the most delicious brownies ever so rich love them