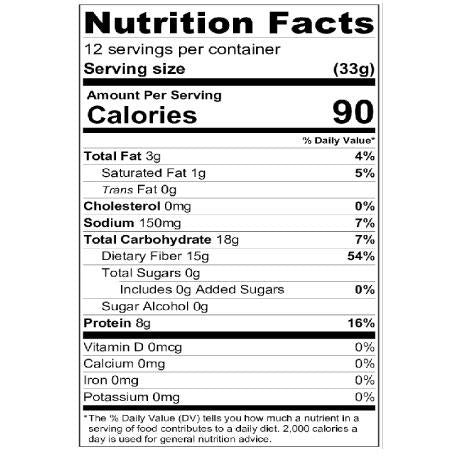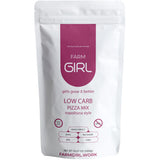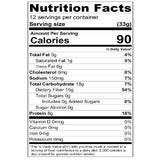 Low Carb KETO Pizza Crust: Napoletana Style
$20.99
Regular price
$22.99
 Low Carb Napoletana Style Pizza Crust
A high heat quick-cook pizza dough that works best on a pizza stone or in an outdoor pizza oven.  Produces a thin crust pizza similar to the best DOP certified pizza joints in the city.
Keto-friendly: Only 3 net carbs per serving. You can now enjoy pizza without worrying about your macros

Easy to Make: Add water, Mix and Bake it's really that simple

Keto and Diabetic Friendly: Only 3 net carbs per serving.

Great Value: Makes three 10 inch Pizzas

Delicious: Recipe created by Michelin Rated Chefs, guaranteed to work! 90 DAY SATISFACTION GUARANTEE: If you don't love this pizza, simply
Nutritional
Calories: 90 per serving
Total fat: 3g
Cholesterol: 0g
Sodium: 150mg
Total Carbohydrate: 18g
Net Carbs: 3g
Protein: 8g
Net Carbohydrates: 3g
Ingredients
Non GMO Wheat fiber, Non GMO Maize Fiber, Faba Protein, Inulin, Potato fiber, Wheat Protein, Flax Meal, High Protein Wheat, Cellulose Gum, Tapioca Starch, Salt, Isomaltulose.
Low Carb KETO Pizza Crust: Napoletana Style
$20.99
Regular price
$22.99
The real deal!
Been looking for "real pizza" for over 4 years and this crust is it!
La meilleure
La meilleure pâte à pizza Keto 😊
Vraiment excellent
Tres bonne mixture, donne une superbe pâte a pizza !
Game changer!!
This pizza crust is the bomb! I live in Pennsylvania and would drive to Canada to get it if it couldn't be delivered...it's that good!!